This section helps you create your family group, which includes parents and children. Parents can perform child pickup requests at the daycare.
The family may also have an authorized person, who cannot initiate requests for picking themselves, but may be invited or delegated by parents to pick up children for them.
Note: When adding an authorized person, make sure that she/he is also in the official list of the school. If you ask someone on your HopHop list to pick up your child and that person is not on the official list of the school, the daycare responsible will need to have your official authorization before letting your child leave with that person.

1. Add children
To see the menu, click on the three lines on upper-left (iOS) or the three dots on upper-right (Android).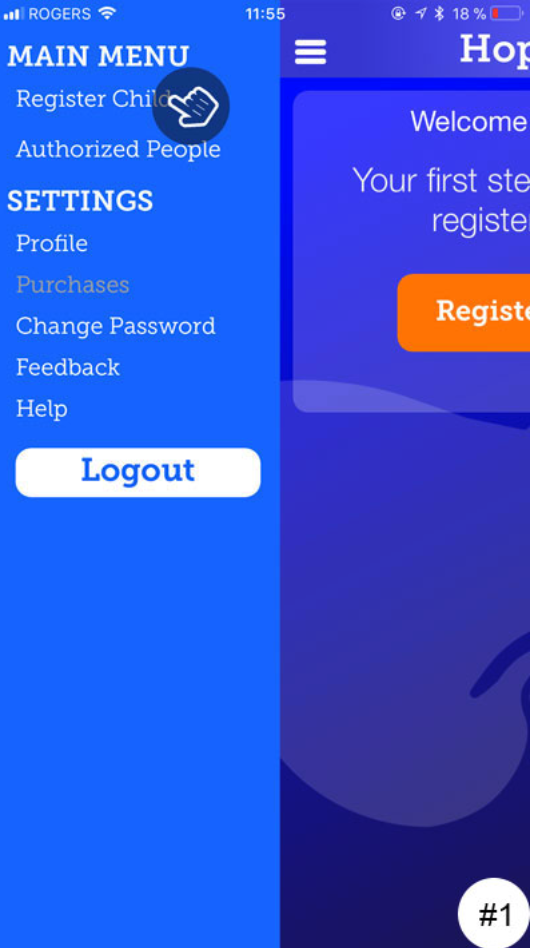 .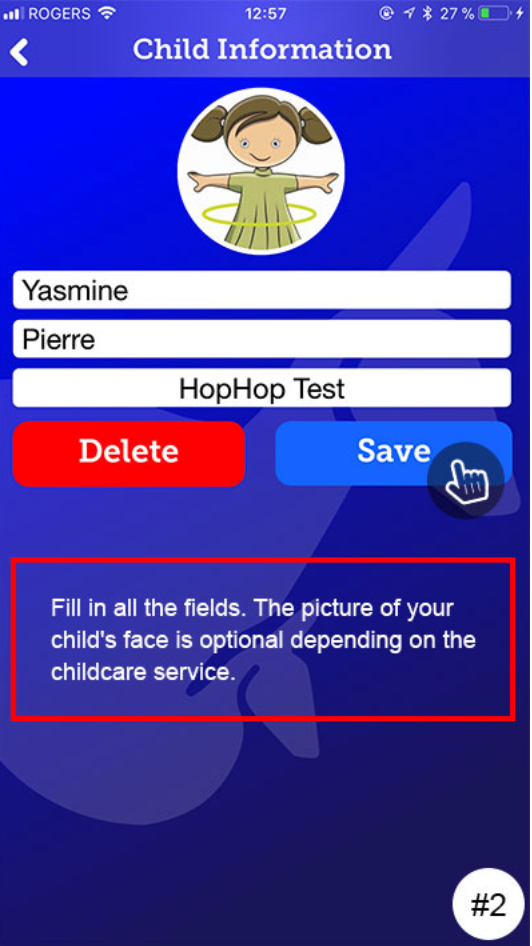 2. Add authorized persons as "NO Restriction"
The term "NO Restriction" used by HopHop allows you to give this person the right to initiate a pickup of your children. It could be for example a grandparent, an uncle, a carpool parent. These people will see the "HopHop" button associated with your child in their account.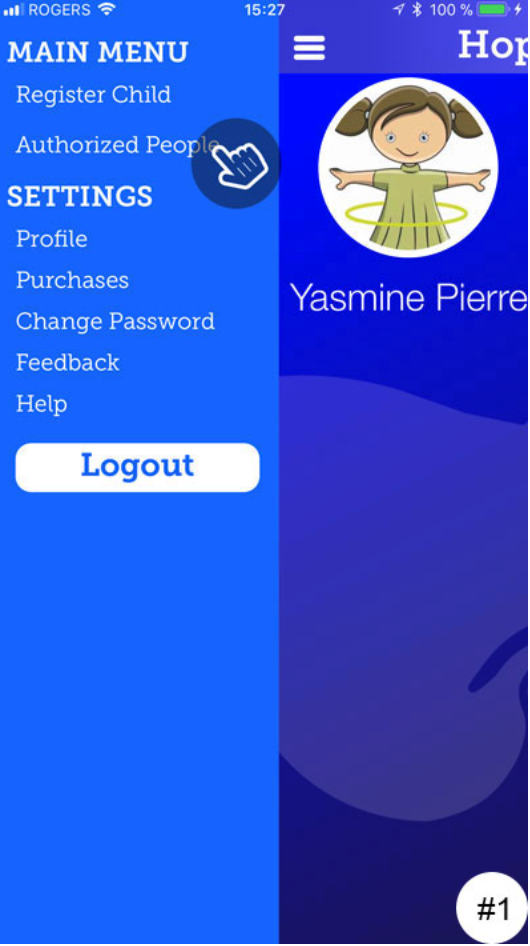 .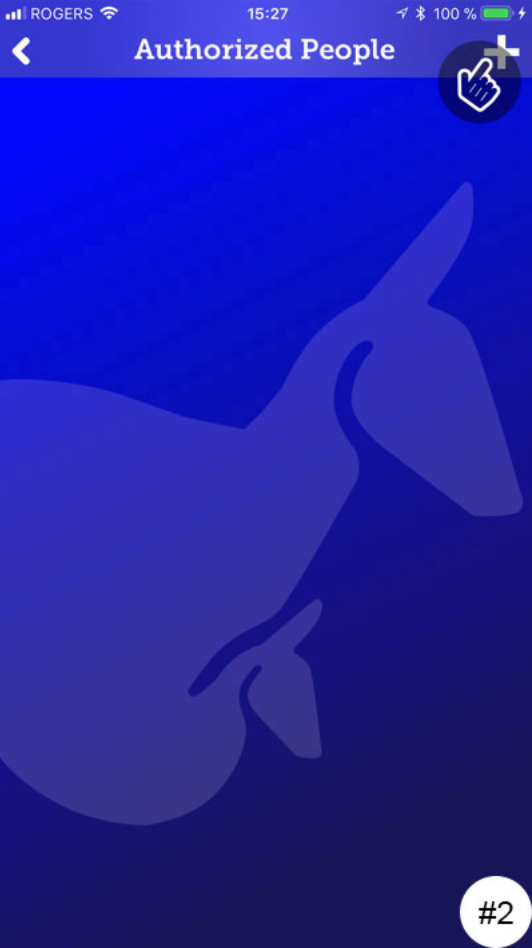 .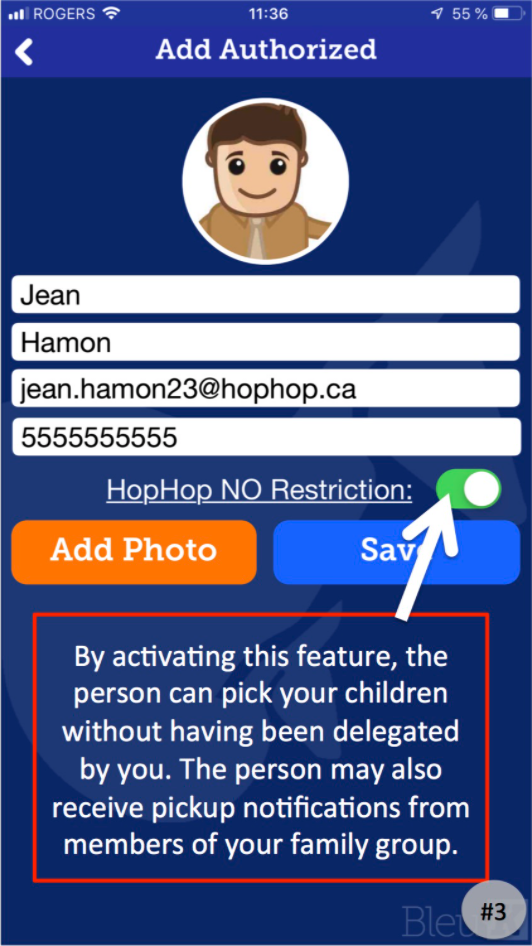 The person added will receive an email with a password inviting them to connect to their account created.
3. Add authorized persons with restriction
Other authorized members can be added by redoing step 3 with the indicator "NO Restriction" inactive. This approach will ensure that your children do not appear in any other member's account and therefore, they will not be able to perform a pickup request of your child unless you invite or delegate them.  To invite an authorized person to pick up your child, the parent needs to press "Delegate" instead of "HopHop" in the main interface. The authorized person will then accept the invitation through the mobile app and the HopHop button will be available for the day.